Project Officer: Anthony L.
It's Spring Break! Why not get your new year's volunteering up to a quick start by volunteering at Fertile Groundworks?
Fertile Groundworks understands COVID-19 concerns people might have, and the farm manager Brenda will report when any volunteers test positive. If you have any questions, please contact me or Sean @ 925-434-6040 or 925-922-3762 respectively.
This event will be on April 1st, 9 A.M. to 12 A.M, in Livermore. For those who haven't been there before, the Fertile Groundworks farm is at 4743 East Ave, Livermore, CA 94550. From experience, this time of the year will either be harvesting different plants or starting new ones.
By filling out this form, I assume you have an interest in attending the event. Sign up with the link below! https://forms.gle/UEb8DkGEXY7zKjmw7
Our upcoming Fertile Groundworks dates are:
– April 1st, 2023
For further information, contact BreakingBEARriers@gmail.com or anthonyli.gtb@gmail.com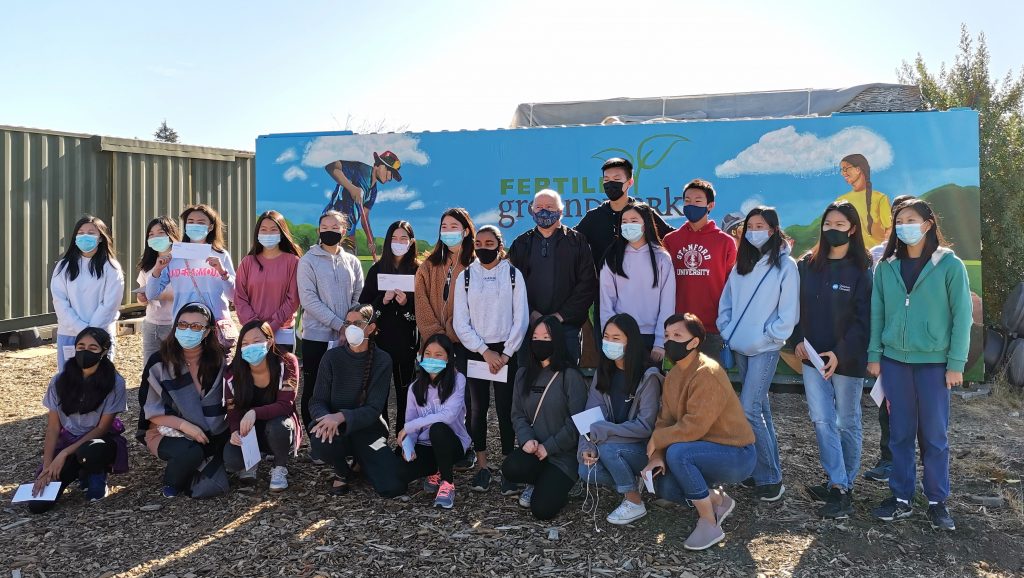 Technical Lead: Anthony.
Coordination Lead: Surya R.
Similar to our previous Fertile Groundworks Mural, we will be starting another mural project at Fertile Groundworks this fall and coming spring: The painting of the storage container, worm bin, and the water tank! Here are some of the designs currently!
If you are interested, or for further information, please contact BreakingBEARriers@gmail.com or anthonyli.gtb@gmail.com
Breaking BEARriers is collecting winter clothing to donate to disadvantaged families in partnership with Tri-Valley Seek and Save. Please donate gently used jackets/sweaters/hoodies.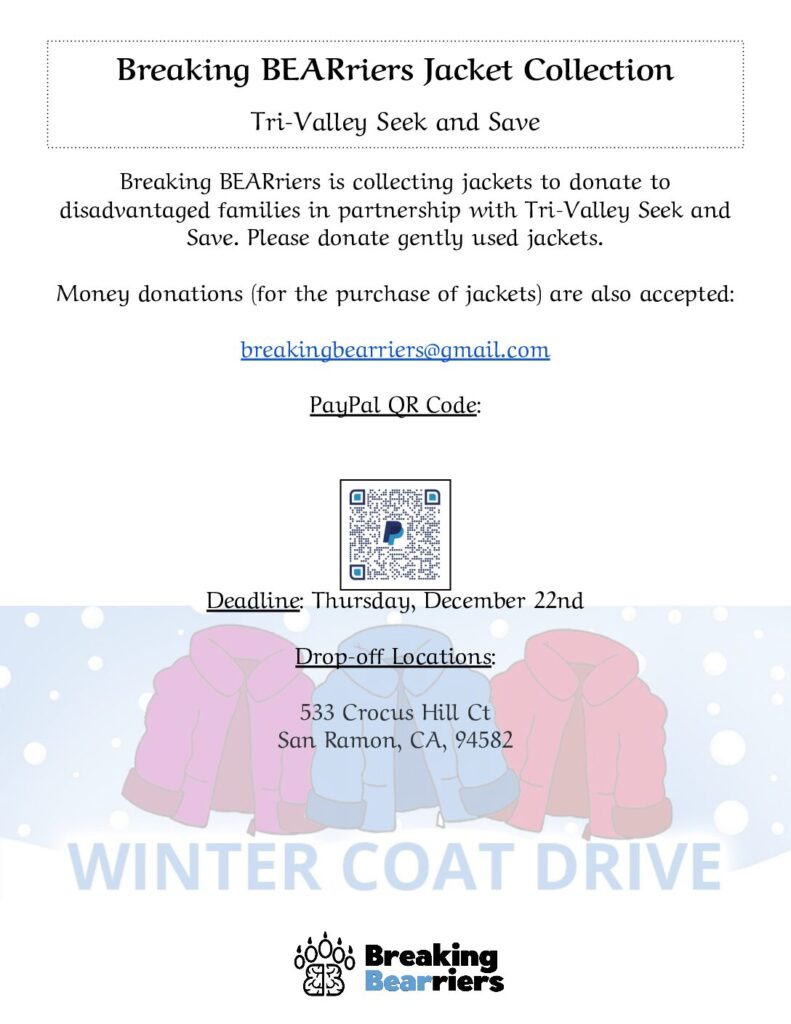 Breaking BEARriers is partnering with Toys 4 Tots in order to collect new unwrapped toys! We're donating these to children and families in need around the world. Please consider donating some toys or money to this amazing cause!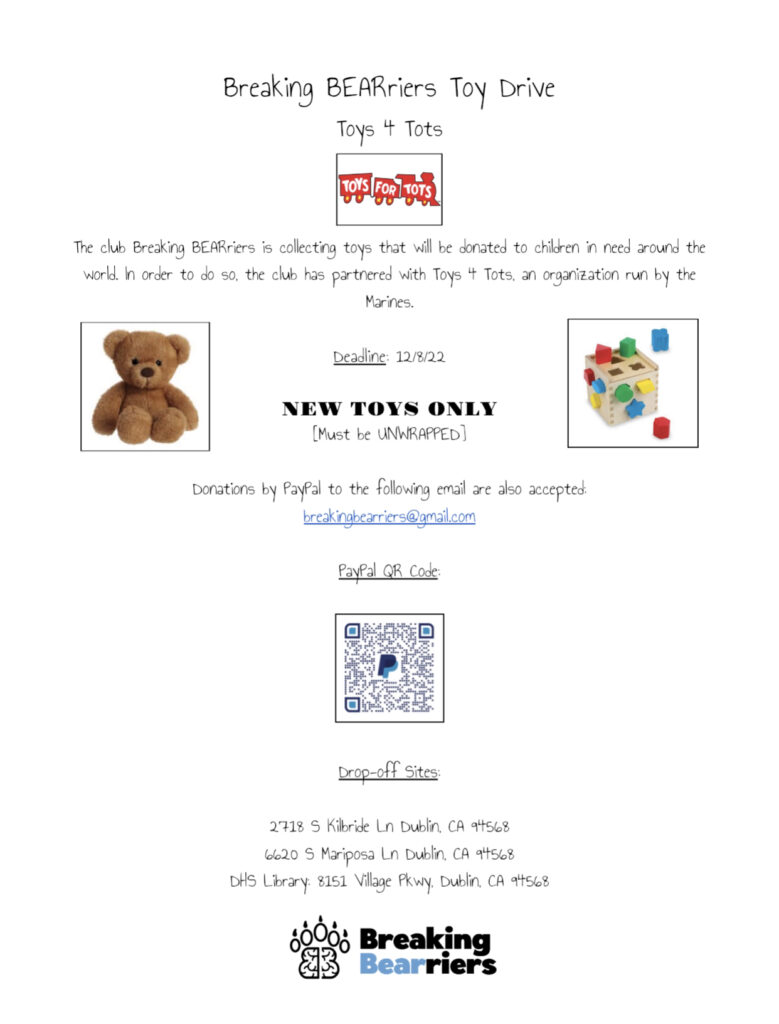 Breaking BEARriers club plans to organize free workshops throughout the year to teach young students basic hands-on skills, including working with different building materials, power tools, performance, and improvisation.
The first workshop was held on Sunday, January 8th from 2:30-4:30 pm in a garage in Dublin. The second workshop's date is still TBD.