February 2021 – Blankets for the Homeless
Breaking BEARriers donated several quilts, blankets, and sleeping bags to the homeless communities of the Bay Area to help them survive cold winter nights.
March 2021 – Book Collection Drive
Breaking BEARriers partnered with the Children's Book Project to collect and donate over 1000 books to families impacted by the COVID-19 pandemic.
May 2021 – Mothers' Day Fundraiser
To celebrate loved ones, Breaking BEARriers sold pastry boxes with sweet treats to enjoy with family while supporting our club and what we do.
April-June 2021 – Battery Collection Drive
Breaking BEARriers collected several hundred dead batteries for recycling.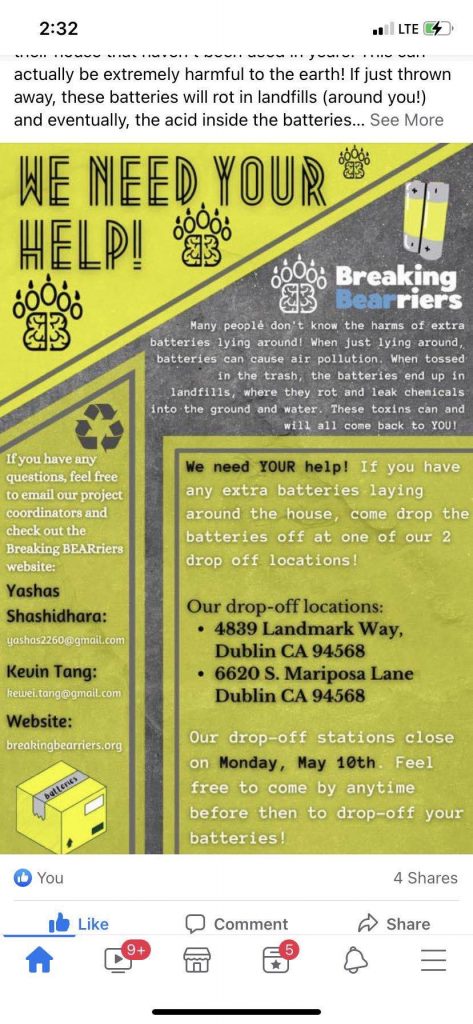 June 2021 – India Covid Help
Seeing the serverity of the COVID-19 outbreak in India, Breaking BEARriers partnered with INDIA COVID SOS and collected CPaP/BiPaP machines througout the Bay Area to be repurposed into ventilators and sent to those in need.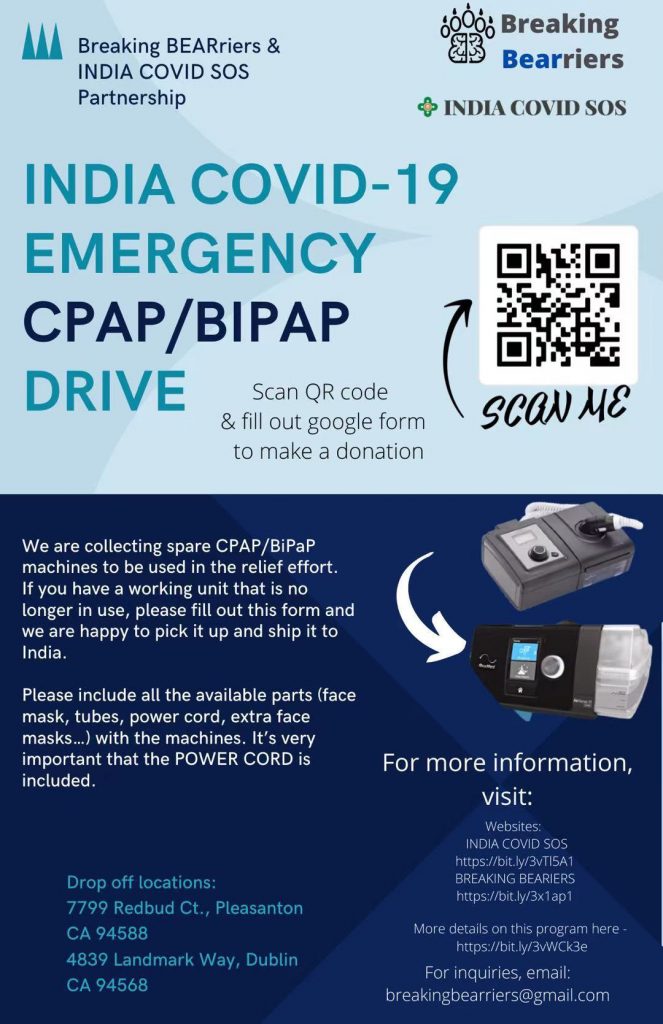 July 2021 – Summer Classes
Breaking BEARriers' summer classes officially commenced. 9 different classes were available, each with curriculum designed by our amazing tutors.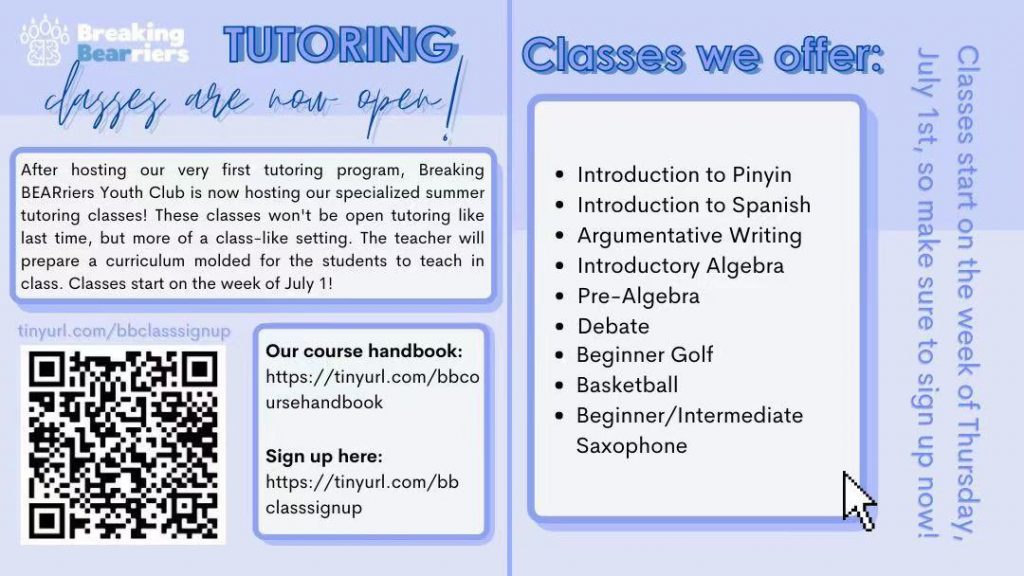 July 26-30, 2021 – DI Camp
Breaking BEARriers founding members hosted a DI Camp to help other teams learn about vital DI skills needed to have a successful team.