February 2021 – Blankets for the Homeless
Breaking BEARriers donated several quilts, blankets, and sleeping bags to the homeless communities of the Bay Area to help them survive cold winter nights.
March 2021 – Book Collection Drive
Breaking BEARriers partnered with the Children's Book Project to collect and donate over 1000 books to families impacted by the COVID-19 pandemic.
May 2021 – Mothers' Day Fundraiser
To celebrate loved ones, Breaking BEARriers sold pastry boxes with sweet treats to enjoy with family while supporting our club and what we do.
April-June 2021 – Battery Collection Drive
Breaking BEARriers collected several hundred dead batteries for recycling.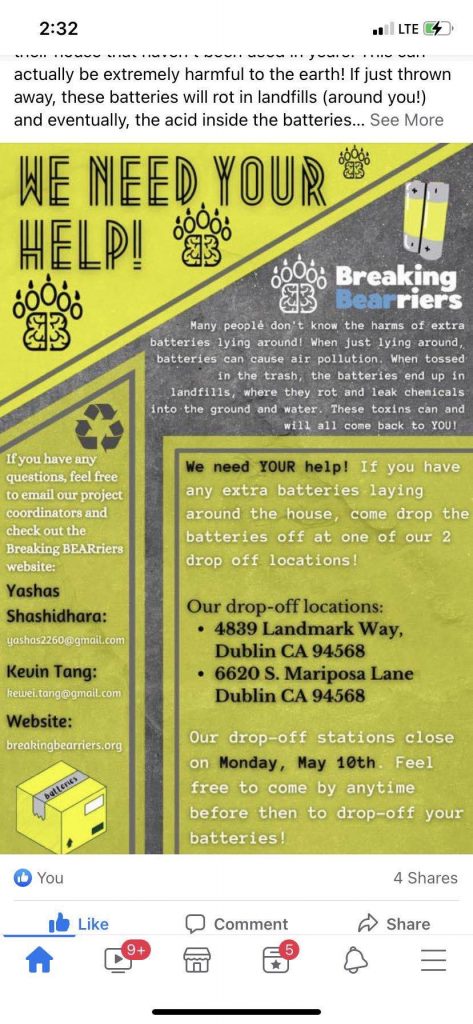 June 2021 – India Covid Help
Seeing the serverity of the COVID-19 outbreak in India, Breaking BEARriers partnered with INDIA COVID SOS and collected CPaP/BiPaP machines througout the Bay Area to be repurposed into ventilators and sent to those in need.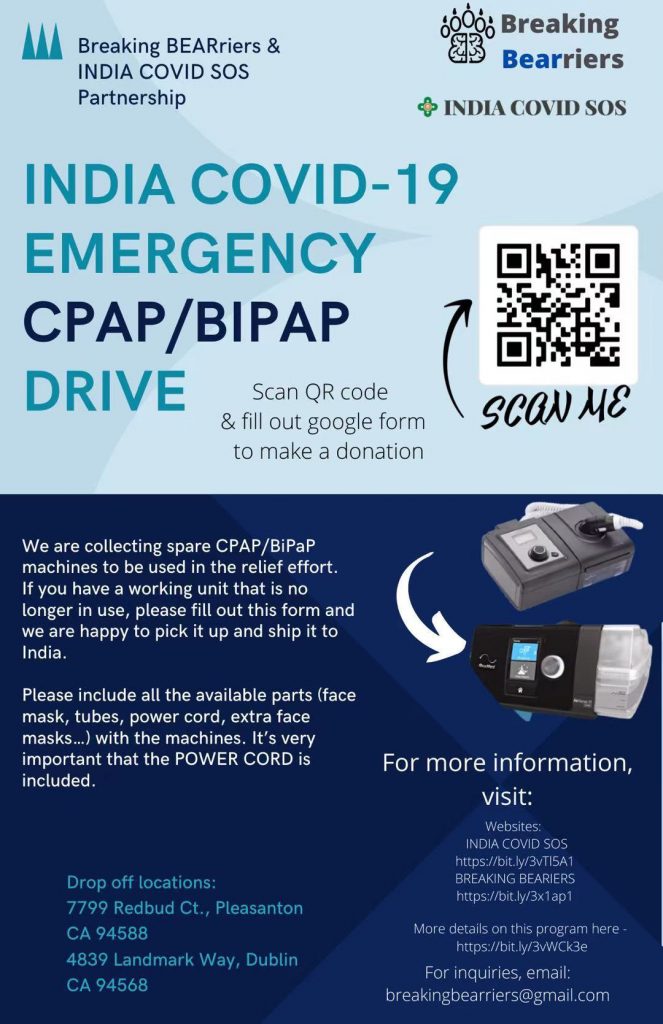 July 2021 – Summer Classes
Breaking BEARriers' summer classes officially commenced. 9 different classes were available, each with curriculum designed by our amazing tutors.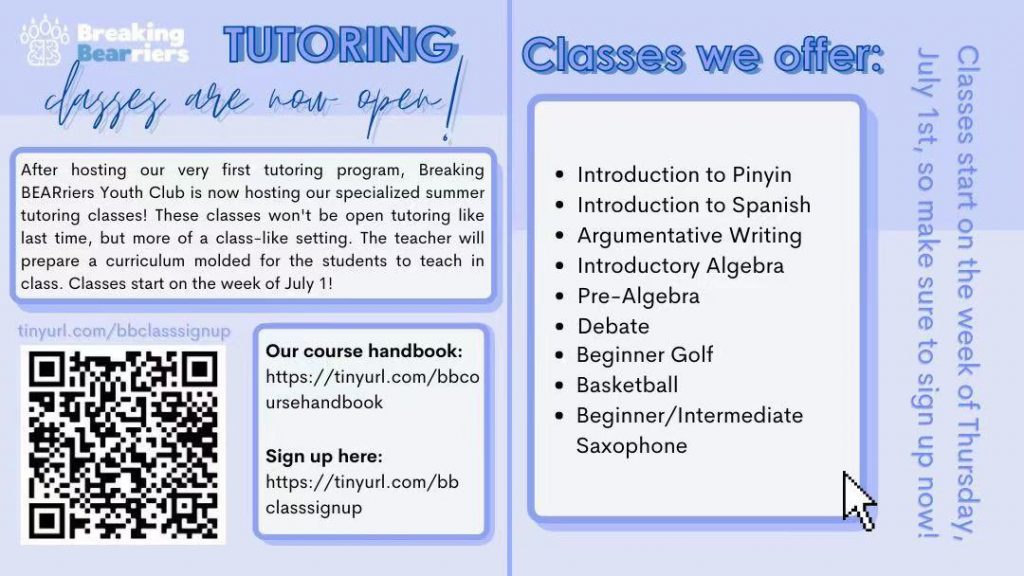 July 26-30, 2021 – DI Camp
Breaking BEARriers founding members hosted a DI Camp to help other teams learn about vital DI skills needed to have a successful team.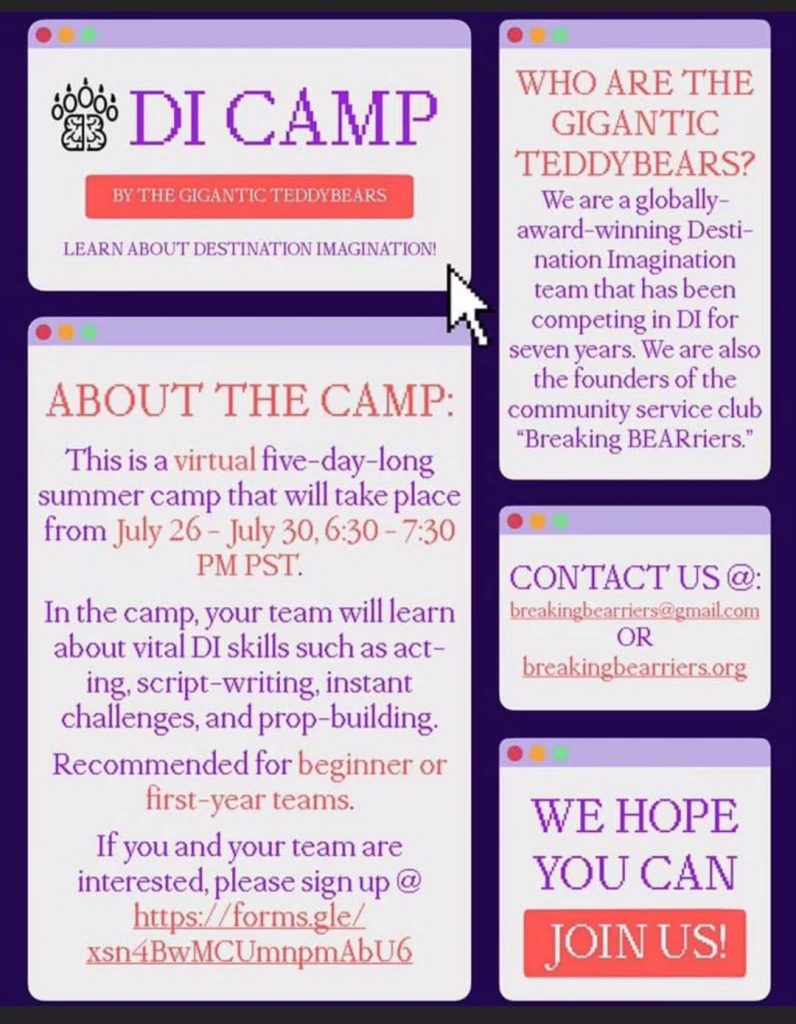 November 2021 – Christmas Shoeboxes
All throughout November, Breaking BEARriers partnered with Samaritans's Purse and collected money and toys to donate. Breaking BEARriers raised $200 and used this to fill 22 shoeboxes with small gifts.
November 7th, 2021 – Breaking BEARriers Award Ceremony
Breaking BEARriers hosted its first-ever club award ceremony, where the certificates for the Presidential Volunteer Service Award were distributed to those that met the requirements. Awards were presented by City of Dublin mayor Melissa Hernadez. Breaking BEARriers also donated $1000 to the Rotary Foundation to support the One City One Book initiative.
December 2021 – Blankets for the Homeless
Breaking BEARriers collected and donates several items of clothing, sleeping bags, blankets, quilts, backpacks, and toothbrushes to the homeless.