November 7th, 2021 – Breaking BEARriers Award Ceremony

We are pleased and honored to announce:
Breaking Bearriers Youth Leadership Club's FIRST EVER recognition ceremony! This will be taking place at the Fallon Middle School MPR from 1:30 PM – 3:30PM on Nov 7th, 2021. This event is to mark and celebrate the achievements of our youth leaders, but most importantly, we want to take the opportunity to show our appreciation for all participants of our projects, and other NPOs that collaborated with us in the past year. Our guests include City of Dublin Mayor Melissa Hernandez and leaders from local Non-profit Organizations. The event is open to non-members as well. We welcome students and their families who are interested in finding volunteers opportunities, getting hands-on project experiences while working on developing youth leadership skills, pursuing the President's Volunteer Service Award, and learning more about Destination Imagination, a project based, kid-driven program that teaches kids to be innovative problem solvers.
Please register to participate in our event, gift souvenir will be given to all youth participants. Registration link:https://forms.gle/ttiWxXxCFzvqZGJV9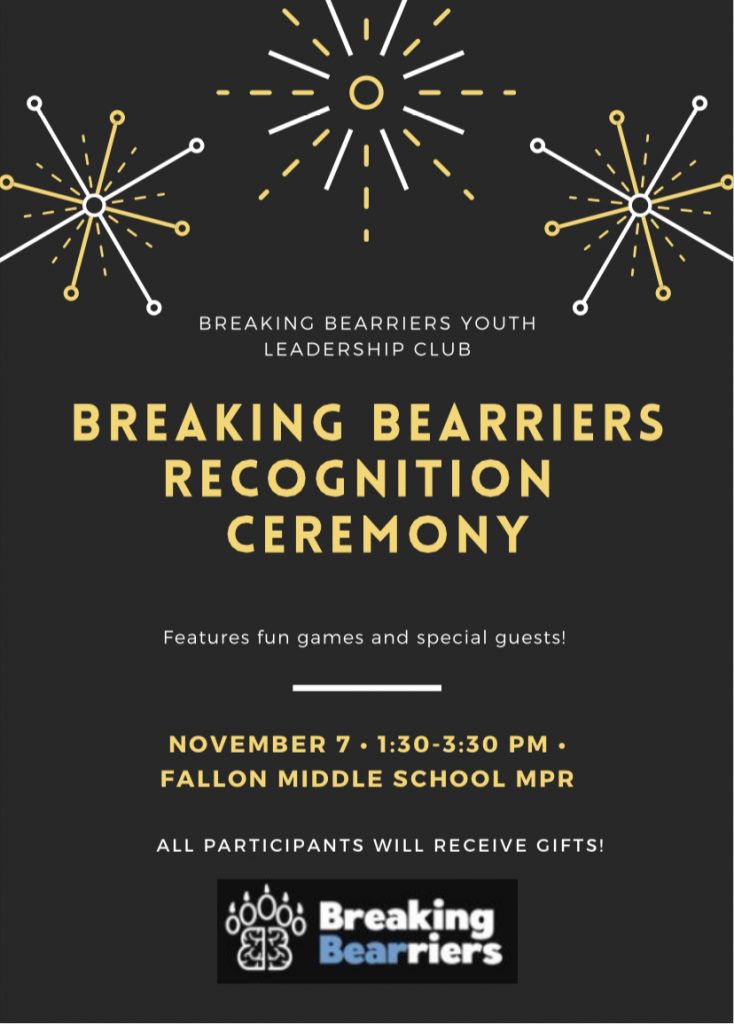 On December 11, 2021, Destination Imagination California Best of the Bay is hosting an IC day, visit the Best of the Bay website or email us for more information on how to sign up!
Breaking BEARriers offers an on-demand DI mentorship program, to help up and coming Destination Imagination teams.
Our club founders are part of the Destination Imagination team "Gigantic Teddybears", and have been in DI for 7 years. We have worked with California DI Best of the Bay to organize events, and have set up our own DI events such as IC parties and more!
Contact us at breakingbearriers@gmail.com for more information!